Xiamen Sinolook Shines in Fall Conferences
Xiamen Sinolook proudly participated in the Argus Base Oils Middle East Conference and the 75th-anniversary celebration of ILMA (Independent Lubricant Manufacturers Association) this fall, adding another layer of brilliance to the company's global presence.
As a Asian leading player in the base oil products trade, Xiamen Sinolook continues to strengthen its industry standing. Through active participation in the Argus Base Oils Middle East Conference and ILMA's grand celebration, the company has further fortified its close ties with partners throughout the supply chain.
Argus Base Oils Middle East Conference
The Argus Base Oils Middle East Conference, held in Dubai from October 4-5, 2023, was a grand gathering in the base oils sector, attracting professionals and industry leaders from around the globe. Xiamen Sinolook engaged in in-depth discussions on various industry hot topics, exchanging insights with participants from worldwide.
Company delegates shared insights into Xiamen Sinolook 's innovations and developments in the base oils sector. Engaging with industry peers from across the globe, the company explored current trends and future collaboration opportunities. The conference expanded the company's global perspective, providing new business opportunities and potential partnerships.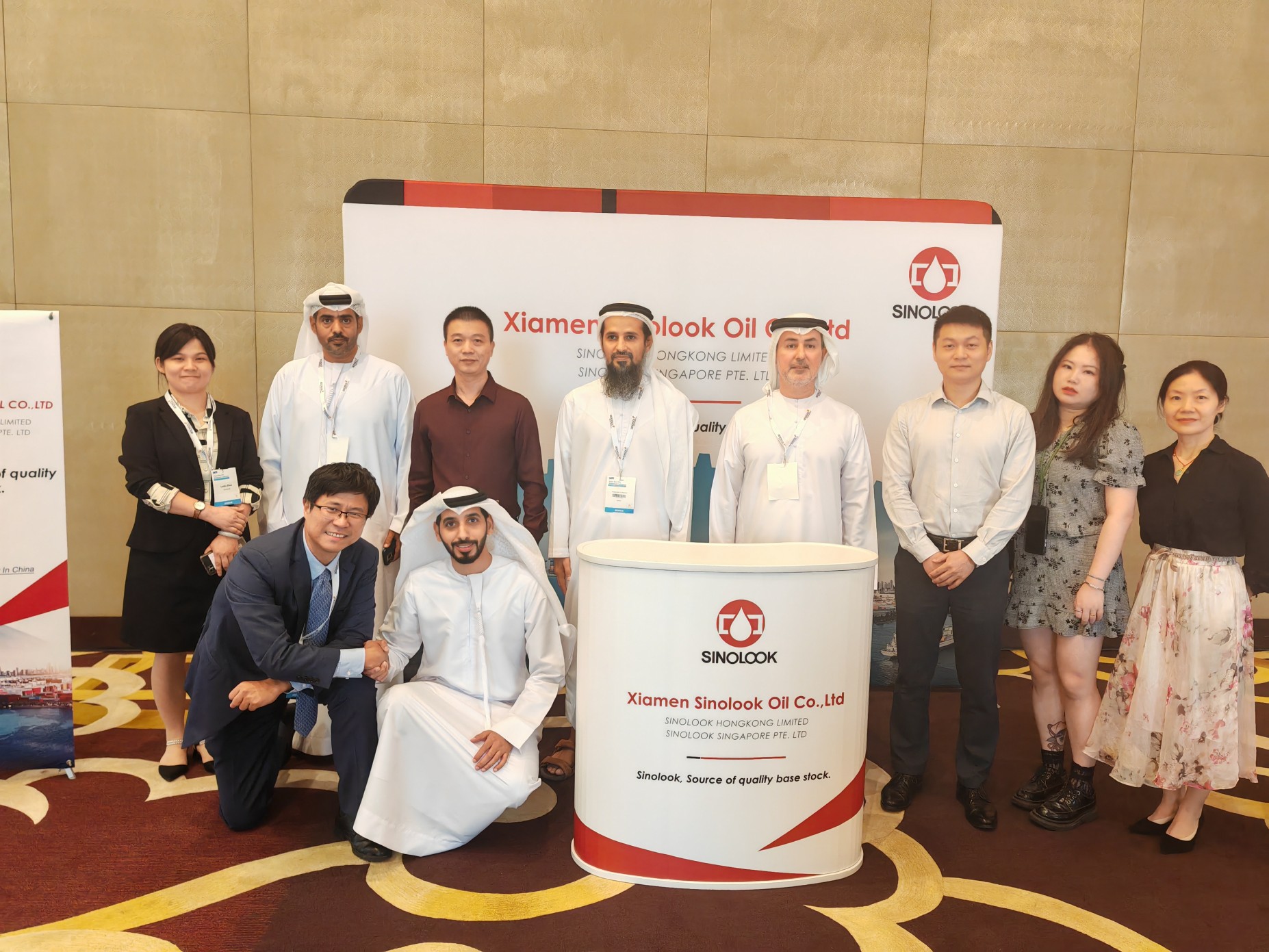 ILMA 75th-Anniversary Celebration
ILMA's 75th-anniversary celebration, held in the Palm Desert United States, from October 7-10, 2023, was a grand tribute to contributions in the lubricant industry. Xiamen Sinolook had the honor of participating in this historic moment, celebrating this significant milestone alongside global industry leaders.
During the celebration, company representatives shared Xiamen Sinolook 's achievements in the lubricant manufacturing sector and discussed future industry directions with elites from around the world. This gathering not only paid homage to past achievements but also aimed to unite strengths for the journey ahead.
Through these two significant events, Xiamen Sinolook showcased its influence in the global base oils and lubricants sector. The company will continue active participation in industry events, expanding collaboration areas to provide customers with excellent products and services.